Coronaheal .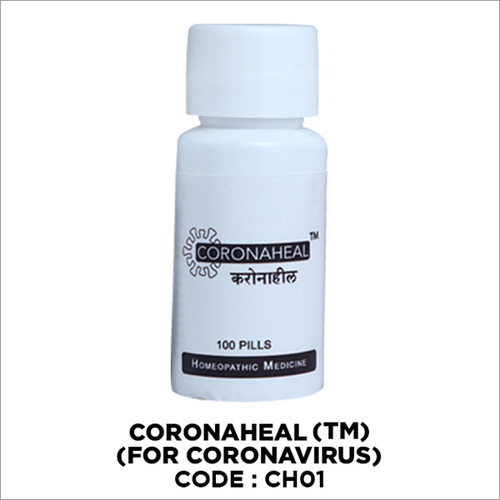 Coronaheal .
Product Description
Coronaheal
Code: CH01
Quantity: 10G pills
Dosage: Preventive 6 doses, one dose per week 5-5 pills for six weeks.
During Covid19 infections, Frequent doses for high-grade fever. For, bodyache, headache, sore throat, infections, cough, vomiting, diarrhea, difficulty breathing and all Covid19 symptoms, 4 pills four times daily or as instructed by physician.
For weakness, 10 pills bedtime post fever for 3-5 days.
Indications: Ailments from weather change, anxiety, stress, fever, cough, or infections and all symptoms arising from mutating coronavirus. All viral infections.
Special Precautions: Close monitoring of blood pressure or fatigue especially in weak emaciated constitutions.
AEFI other: Additional high-quality homeopathic remedies from Anti-corona kit or homeopathic tonics may be added for best and quick yet long-term results to build immunity.
Mode of Action: Medicine should be taken directly in the mouth free of food, drink, tobacco, toothpaste, mouthwash, mints or anything except plain water. Easily absorbed through nerves on tongue immediately to give instant and fast relief of symptoms. Heart strengthening remedies prevents need for oxygen or worsening of condition.
Storage instructions: Easy and safe, store in dry place away from sunlight.