Aloe Propolis Cream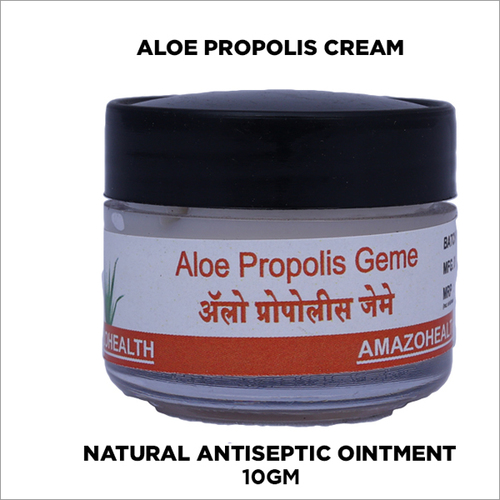 Aloe Propolis Cream
Product Description
Aloe Propolis Cream
Code: Natural antiseptic ointments/ Pomades.
Quantity: 10g
Contents: Patent 100% pure Aloe vera gel, bee propolis, beta-carotene, chamomile, Vitamin A and E, Glyceryl Stearate.
Indications: For acne, pimples, all skin infections, scars, face, extremities, third-degree burns, open wounds and internal infections such as vaginitis, chancers, cancer wounds, etc. for diabetic foot care.
Mode of Action: Anti-bacterial, anti-viral, anti-fungal enriched with Vitamin A, C, and E, amino acids, polysaccharides, and enzymes. For diabetic foot and open wounds best results when used with Aloe First Spray.