Aloe Face Wash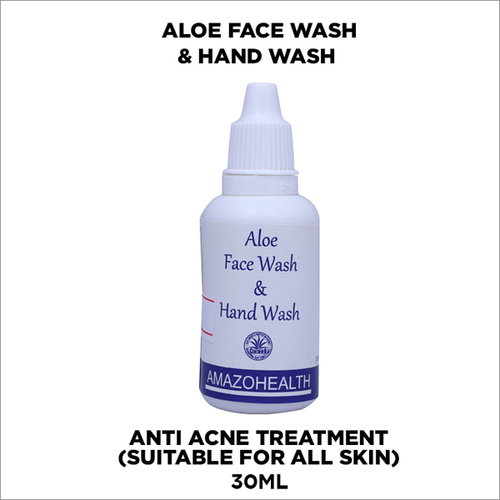 Aloe Face Wash
Product Description
Aloe Face Wash is fantastic for oily skin types since it leaves your skin feeling clean without feeling greasy. It replenishes the moisture lost to your skin while gently hydrating it. This gel can be used regularly to lessen acne scars, improve pigmentation, and diminish blemishes. Our provided Aloe Face Washhelps to reduce the redness and scarring associated with acne.Aloe Vera's antibacterial and anti-inflammatory qualities assist in reducing and controlling acne-causing germs on your skin. This is very effective and economical to use.
Aloe Face Wash
Quantity: 25 mL/1.0oz
Contents: Patent 100% Aloe vera gel, Glycerine, cucumber and fruit extracts, natural oils, lemon peel, olive oil, chamomile.
Indications:Wet face, dispense a drop or two into hands, lather for 2-3 minutes and rinse completely.
Mode of Action:
Softening formula

Naturally derived cleansers

Paraben free. Suitable for all skin types, pH 4.5 to 5.5.

Anti-acne treatment.Cleanses deep skin layers removing acne and nourishing hypodermis.

Best with Aloe scrub for more skin problems.