Aloe Eye Spray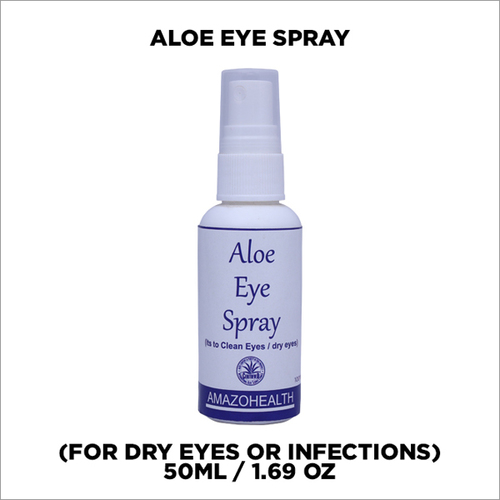 Aloe Eye Spray
Product Description
Aloe Eye Spray
Code: Covid Special, Eye care / Personal care.
Quantity: 50mL/ 1.6 oz
Contents: Patent 100% pure aloe extract.
Directions to Use: Spray one sprint both eyes daily for 2 to 8 times to leave your eyes soothing and relaxed cool feeling instantly.
Indications: Black fungus in Coronavirus, excessive exposure to computer screen, strained eyes, dry eyes, irritation in eyes, conjunctivitis, cataract, glaucoma all eye problems.
Mode of Action: Gentle for the eyes, cleanses, soothes and refreshes, anti-bacterial, anti-viral.