Aloe Eye Spray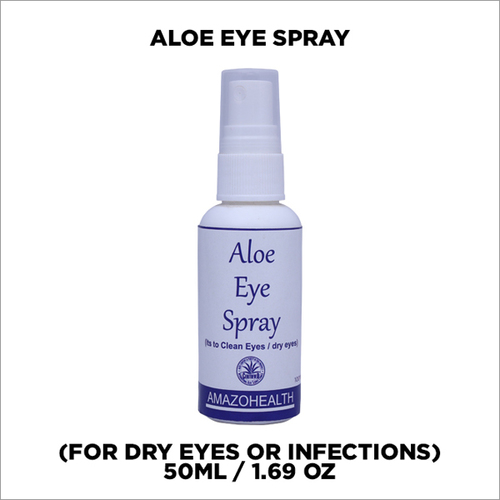 Aloe Eye Spray
Product Description
Aloe Eye Spray is frequently used to help heal or restore damaged skin. This help to reduce edema or puffiness. It also moistens skin that is flaky or dry. This helps in delivering moisturization and lubrication and has a great calming effect along with cellular defense. This is very much liked and widely used by our clients. Aloe Eye Sprayprovides natural comfort. This offers the eye drops a powerful lubricating and moisturizing action to aid in reducing the signs and symptoms of dry eyes.
Aloe Eye Spray
Code: Covid Special, Eye care / Personal care.
Quantity: 50mL/ 1.6 oz
Contents: Patent 100% pure aloe extract.
Directions to Use: Spray one sprint both eyes daily for 2 to 8 times to leave your eyes soothing and relaxed cool feeling instantly.
Indications: Black fungus in Coronavirus, excessive exposure to computer screen, strained eyes, dry eyes, irritation in eyes, conjunctivitis, cataract, glaucoma all eye problems.
Mode of Action: Gentle for the eyes, cleanses, soothes and refreshes, anti-bacterial, anti-viral.